Videos: 5 Wrestlers who passed away at a young age
Wrestling is not an easy and safe sport. Many people speculate and accuse, wrestling to be fake. But, they should understand that wrestling is scripted but not fake. Wrestlers inflict many injuries while performing the moves which are highly cheered on by wrestling fans. Unlike many other athletes or sportsperson, wrestlers are prone to die at an early age due to the hazardous nature of the sport.
Between the ropes, their lives are in immense danger and it that causes the death of several wrestlers. The men and women in this list have featured in many PPV's, and they have excelled in the art of wrestling. They have earned profound respect from their counterparts and the universe alike. But, their untimely death led to an immense loss faced by the industry and the world. Here are few wrestlers who have made a huge name for themselves at a very young age.
#5 Umaga- 39 years old
Umaga was an American Samoan wrestler who wrestled between 1995-2009. He was one of the most talented wrestlers who belonged to the Samoa family. Also known as "The Samoan Bulldozer," the 6′ 4″, 350-lb. wrestler earned a reputation for executing moves with more ease than one might expect from someone his size, facing off in high-profile bouts with wrestlers such as Triple H and Ric Flair.
Umaga had been released from the company in June 2009 due to the violation of Wellness Policy, and he started wrestling in the independent circuit. He passed away after suffering a heart attack on December 4th, 2009. The official cause was acute toxicity due to the combined effects of hydrocodone, carisoprodol, and diazepam. He is just 39-years old, and he was survived by his wife and four children.
#4 Chyna- 45 years old
Chyna continues to be one of the strongest female wrestlers in the world. During her run in WWE, she has won several accolades which have elevated her level as a female wrestler. When Chyna debuted at the WWE, there was no other female wrestler like her. She was the first woman to be awarded a berth in a King of the Ring Tournament and also the first woman to be named the No.1 contender for the WWF Championship. She was also the first woman to be given a spot in a Royal Rumble match where she cemented her status in wrestling history by being the first woman to eliminate a wrestler during Royal Rumble. She eventually became the only undefeated female champion in the history of the WWF.
Chyna was found dead in her home on April 20th, 2016 due to an overdose of alcohol, combined with the anxiety drugs diazepam and nordazepam, painkillers oxycodone and oxymorphone, and sleeping aid temazepam. She didn't commit suicide, but she died of an accidental drug overdose.
#3 Eddie Guerrero- 38 years old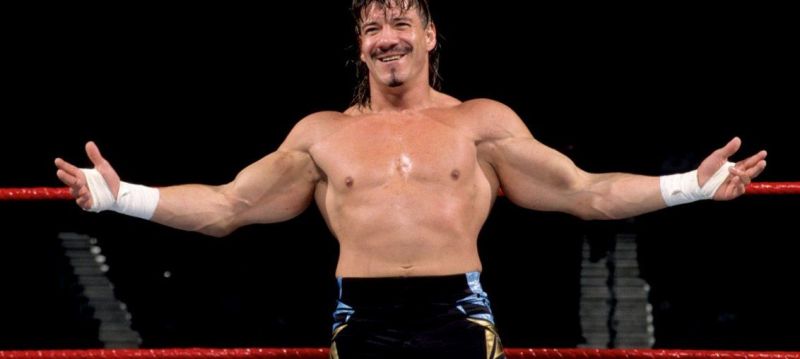 Eddie Guerrero is one of the greatest technicians in the wrestling scene. He was praised for his technical abilities, infectious charisma, and brutal honesty when it came to showcasing his real-life personal struggles. He has won several accolades during his time as a wrestler. He has won the WWE Championship once, Tag Team Championship four times, WWE US Title once, WWF European championship four times, Intercontinental Title twice and he has also been listed in the Hall of Fame.
The Latino Heat was found dead in his hotel room, and it was discovered that he died of arteriosclerotic heart disease. When he died, he was at the prime of his career, and WWE was planning a feud between him and Shawn Michaels which would become a famous match in WM22. His heart disease was caused by drug abuse, and his wife Vicky Guerrero stated that his arteries had narrowed down and his heart had enlarged to the point where the physical demands associated with professional wrestling were simply too much for his body to handle.
#2 Chris Benoit- 40 years old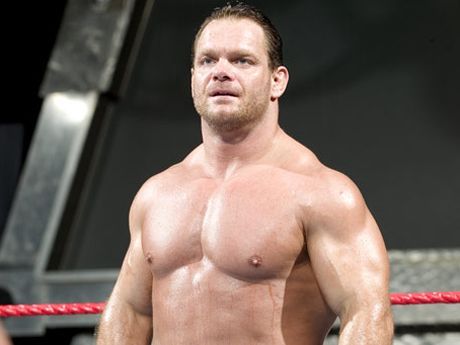 Chris Benoit was a prolific technical wrestler who was on his career's prime when he passed away. His aggressive, rough and tough wrestling aura has awarded him several accolades and accomplishments in WWE. Benoit held 22 championships between WWF/WWE, WCW, NJPW, and ECW. He was a two-time world champion, having been a one-time WCW World Heavyweight Champion, and a one-time World Heavyweight Champion in WWE; he was booked to win a third world championship at a WWE event on the night of his death.
But, what he did on his last day on earth is truly unacceptable. On June 25th 2007, police found the bodies of Benoit, his wife and his son. It was later found that he had killed his wife and son before committing suicide. After his brain was tested, reports said that his brain was so severely damaged that it resembled the brain of an 85-year-old Alzheimer patient. He was reported to have had an advanced form of dementia, similar to the brains of four retired NFL players who had suffered multiple concussions, sank into depression, and harmed themselves or others.
WWE has removed all mentions of Benoit from their website and their future broadcasts.
#1 Owen Hart- 34 years old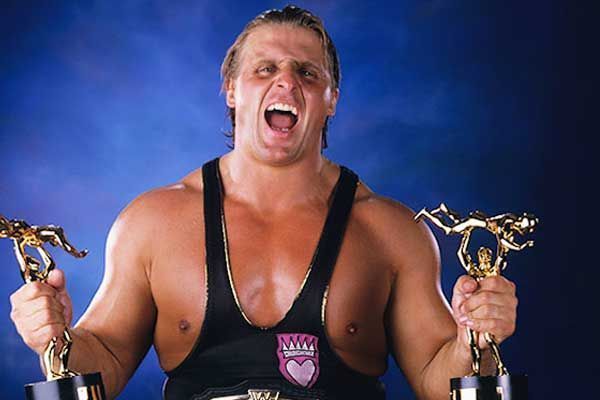 Owen Hart belonged to the Hart family who has a huge name in the wrestling industry. Besides his ancestry, Owen Hart created a huge name for himself in the wrestling scene. This high-flying wrestler was considered an in-ring genius by his colleagues and counterparts. He was considered as the best high-flying wrestler of that era, and he had won several accolades during the prime of his career. He has won the Intercontinental Championship twice and the Tag team championship four times.
On May 23rd, 1999, The King of Harts was going to compete against The Godfather for The Intercontinental Championship in his Blue Blazer gimmick where he would be lowered to the ring. He wanted to portray his comedic gimmick, and it was planned accordingly. The gimmick was performed twice before, so it was approved by the officials. While being lowered to the ring, the harness malfunctioned, and Hart fell from the height of 78 feet, landing on his chest on the top rope which caused his death. He died of internal bleeding due to injury caused by a blunt object trauma. His sad demise created a lot of issues for WWE. He is survived by his wife, Martha and his two children.