Nigerian singer and entrepreneur, Oluwatosin Oluwole Ajibade, known by his stage name Mr Eazi in an interview have described 2018 as a good year and a blessing for his career.
"2018 has been a blessing, I've seen myself go to place I wanted to go it's been a blessing till now I have the project out", he added.
ALSO READ: Cris Waddle Recounts His Bitter Experience, Slams Church Of Pentecost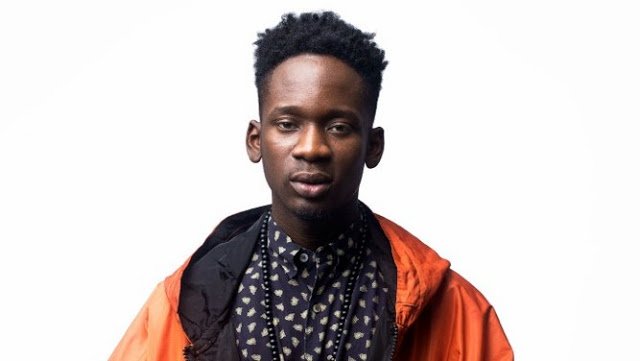 READ THIS Sofo Appiah aka Biblical caught in bed naked with a married woman (Video)
Mr Eazi shot to fame after he was endorsed by BET award winner and Nigerian Singer Wizkid.
He also revealed that he launched his new project in London. "I launched it in London, but I also now started doing listening parties, starting in East Africa, and then will be doing 20 Universities across Africa early 2019″.
He explained that his end of year concert dubbed 'detty rave' is just a way he parties and spend time with his fans and that this year's edition will be bigger and better.
ALSO READ: I will be the biggest artist in the next 5 years – Kidi
"I sold over 2000 tickets for last year's edition, within the first two weeks of ticket open sales", he revealed.
Mr Eazi recently launched a project to fund videos of 100 upcoming African musicians as a way to give back to society aside from the water and solar projects he engineered.
READ MORE Shatta Wale explains why he referred to Ghana as a village
"What is more relevant to me is music, so if I'm giving back I have to do music and in that sense grow my ecosystem and be part of all these stories and help these artists", he opined.
Mr Eazi is the pioneer of Banku music, a fusion sound he describes as a mixture of Ghanaian highlife and Nigerian chord progressions and patterns.
ALSO READ: Gospel singer Joe Mettle is my crush – Maame Serwaa reveals
Source ghpages.com