Osofo Appiah's friend, Apostle Kennedy Afreh's Whatsapp Chats and audios to women leaks on social media [Video]
Screenshots of conversations Apostle Kennedy Afreh, the junior pastor of Prophet Emmanuel Badu Kobi who is also very close to embattled Osofo Appiah had with several women he allegedly goes chasing on Whatsapp has hit social media and fast going viral.
The outspoken and controversial Osofo Kennedy who is a married man with children from the screenshots going viral starts chasing the women sometimes from the Facebook inbox and gradually moves to Whatsapp.
Throughout the conversations, Osofo Kennedy is seen expressing love for different women and telling them how beautiful they are without regards to discretion as a man of God.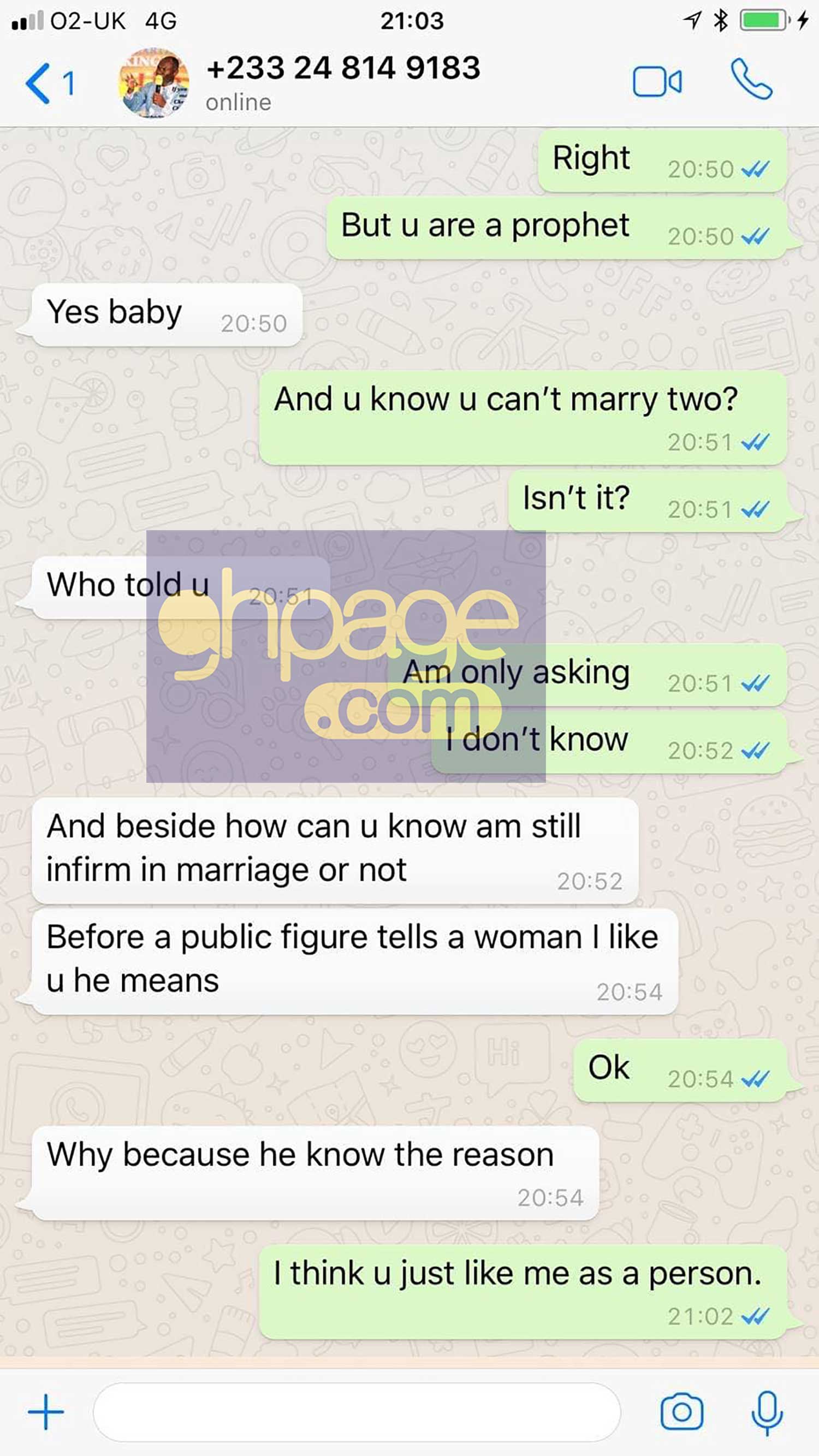 One of the women even asked her about his wife and wondered if he is allowed to marry more than one since he keeps telling her he will marry her.
And Apostle Kennedy replied there is no law that says he can't marry more than one. His brazen way of chasing women is amazing considering his status as a popular man of God in Ghana.
Just check out the compilation of the chats and the details about it below
Kennedy Afreh, just like Osofo Appiah started their service as men of God from Prophet Ebenezer Adarkwah Yiadom's church in Kumasi. They both later moved to Prophet Computer Man's church.
From there, they moved to Rev. Owusu Bempah's church. They are now junior pastors of Prophet Emmanuel Badu Kobi, founder, and leader of Glorious Wave Church