TheNewsGH.com recently shared the story of a beautiful young lady, Audrey Esi Swatson who recently became the youngest female pilot in Ghana.
At the age of 21, Audrey has achieved her dreams of becoming a commercial pilot. Though she obtained her commercial license in 2018, the young lady had her first experience as an assistant pilot when she was only 18 years.
Read Also: So sad: Woman who was raped at age 5, another rape at age 9 shares her story
As exciting as this might appear to you, the young lady's first encounter as an active pilot wasn't quite pleasant as she narrated.
Read Also: Bride reportedly caught pants down with ex-boyfriend on wedding eve
Speaking in an interview with Frankie 5 on This Is Gospel, Audrey recounted her joyful moment at the thought of moving an aircraft but that joy quickly shifted into discomfort on her first flight.
"I was really scared and I couldn't imagine myself adding force to it for the aircraft to be off the ground. It was nice in the beginning but later in the flight for my first day, I was feeling airsick. I was sweating. I wanted to really throw up," she said.
Audrey, however, revealed that she managed to succeed the discomfort to happily complete her maiden flight with a lot of motivation from her mum who was also on board.
"But then after we came back, it didn't come out. I felt better. My mummy asked if [I would continue]. I was like yeah," she recounted.
Read Also: Ghanaian lady causes 'stir' in a troski with her smooth irresistible 'melons'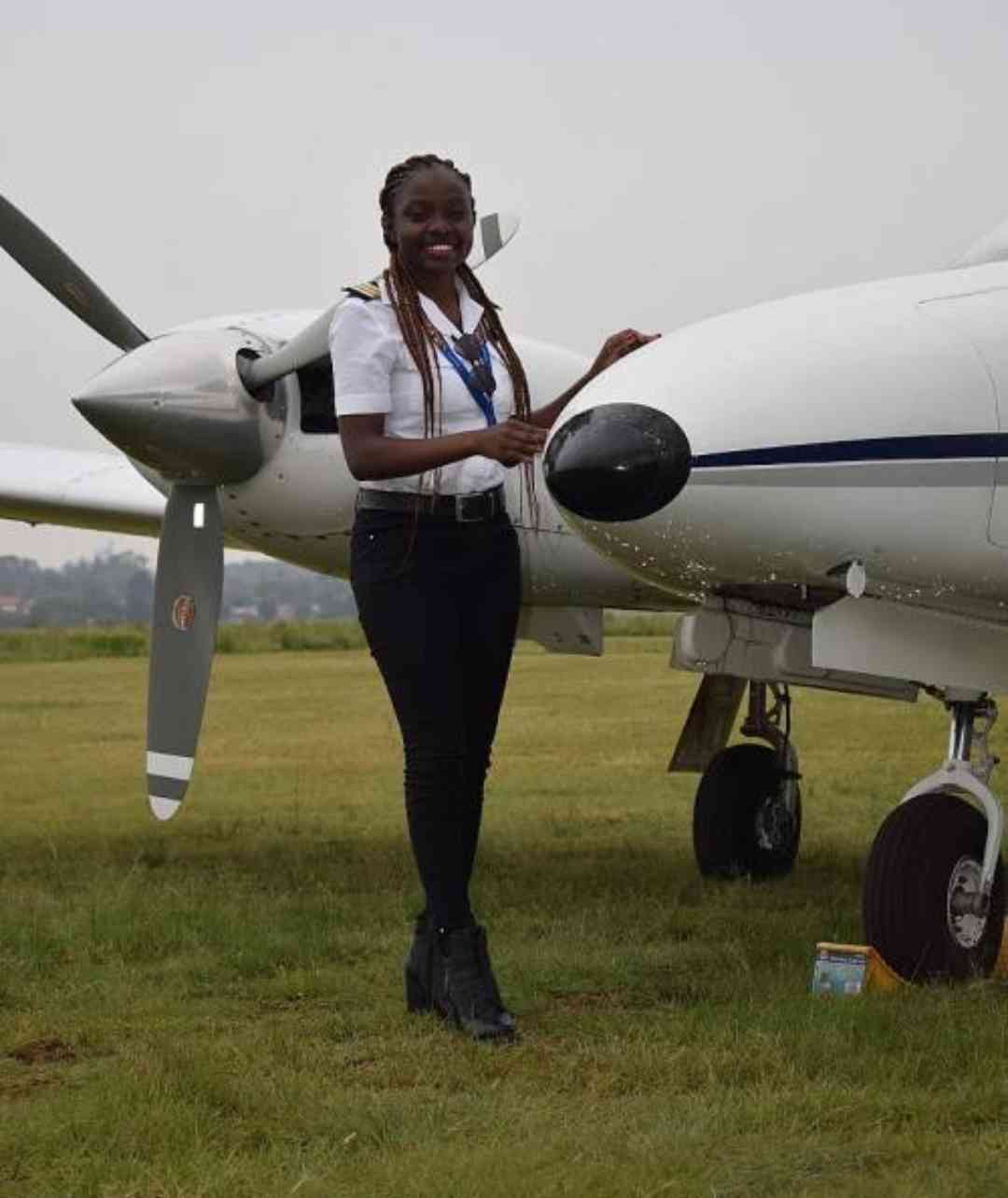 Despite the discomfort experience from her first flight, Audrey Esi Swatson understands that turbulences during flights are nothing.
Apart from her desire of becoming a pilot, Audrey had wished to become an athlete.
Read Also: Passenger Removed From Plane For Excessive Farting
Audrey's father had initially tried to convince her from pursuing her dreams as a pilot but later had to support her because she was adamant about her aspirations.
Originally from Saltpond, Audrey speaks fluent English, as well as a variety of local languages including Fanti and Twi.
Read Also: Lady shares after-s£x photos to expose a married man on social media
She had her basic education at the University of Ghana Basic Schools, Legon and her secondary education at the Ghana Christian International High School, Dodowa.
Having completed SHS at the age of 18, she got admission at Mach1 Aviation Academy in South Africa to pursue her dream of becoming a pilot.
Watch Miss Audrey recounting her story below…