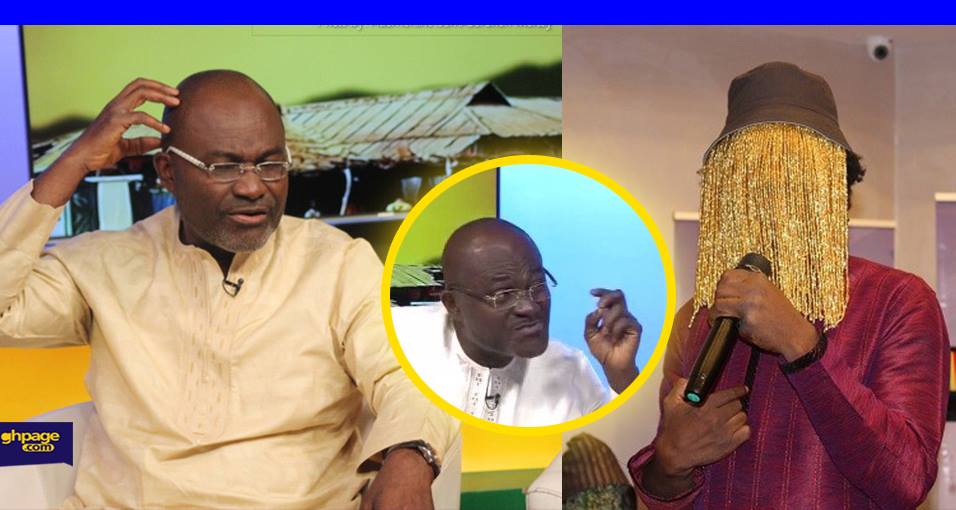 Kennedy Ohene Agyapong, the Member of Parliament for Assin Central has vowed to release the part 2 of "Who Watches The Watchman" in his further attempts to discredit Anas Aremeyaw Anas, the award-winning undercover journalist.
According to the maverick Ghanaian member of parliament, he has more deadly recordings about Anas Aremeyaw Anas and he will release them if he returns from a business trip to the USA later this week.
Kennedy Agyapong explained that he has been infuriated by Anas's attempt to implicate him in the murder of his colleague, Ahmed Hussein-Suale on 16th January 2019 and he will bring more dirty dealings of Anas soon.
SEE ALSO: Your recklessness in unmasking Ahmed led to his death-Rawlings to Ken
Speaking on Asempa FM Ekoosi Sen on Thursday 17th January 2019, Kennedy Ayapong revealed he is not remorseful exposing the identity of Ahmed which many believe has led to his death. According to Ken, he was a "criminal, blackmailer and extortionist partner of Anas".
"This is not the end of it all. In the coming days, I'll also show Anas in different recordings deceiving people to take money as gifts and he later capturing them to put out there, What kind of cruelty is that?" He said.
"What Anas has done in trying to accuse of this murder, I will deal with him. When I return from my trip, I will show Part 2 of 'who watches the watchman', I will expose the criminal things they are doing in the name of investigation". He vowed.
"He has made me very angry. Ghanaians will see clearly who the real Anas is" he promised
SEE ALSO: Some section of Ghanaians call on the police to investigate Anas Aremeyaw Anas
After Anas premiered his "Number 12" exposé centered around corruption in Ghana football leading to the resignation of the then GFA president Kwesi Nyanatakyi and a lifetime ban from the FIFA, Kennedy Ohene Agyapong accused Anas of being corrupt himself.
According to Ken, Anas is a criminal who traps people with gifts, record them and accuse them of bribery. Before even exposing the victims, he will attempt to blackmail them. Failure to obtain any sizable money, he exposes the victim and be praised as a hero by Ghanaians, Ken alleged.
SEE ALSO: NAM1 lured people to save at Menzgold with his occultic powers – Prophet
He went further to premiere a video, "Who watches the watchman" in an attempt to expose Anas. He didn't end there; Ken went ahead to publish the faces of Anas and his colleagues including Ahmed Hussein-Suale who has been killed.
He even showed the location where Ahmed stays and ordered Ghanaians to beat him. Few months down the line, Ahmed has been shot dead by unknown assailants.
Many Ghanaians including Anas, Former president Jerry John Rawlings has pointed fingers at Kennedy Agyapong accusing him of being complicit and has called on the authorities to invite him for questioning.
SEE ALSO: It's insane for Ken Agyapong to blame Anas for Ahmed's death – Karen Attiah