The founder and leader of Heaven's Gate Ministry, Prophet Kumchacha has jabbed fetish priest, Kwaku Bonsam for accusing Daddy Lumba of being the cause of 'Lumba Junior's' illness.
According to Kumchacha, Kwaku Bonsam is a fake spiritualist whose intention is to create tension between the two families.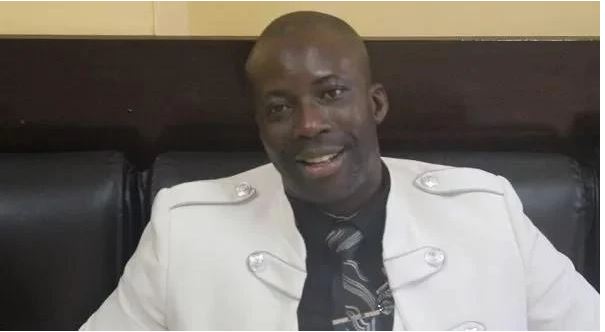 " Kwaku Bonsam is not a spiritual man and in every situation, there is a spiritual and physical aspect. With Anokye Supremo and Daddy Lumba's issue, it is mere coincidence and Daddy Lumba should not be blamed. 
Kwaku Bonsam is just going to cause problems between Daddy Lumba and Anokye Supremo's family. If Anokye Supremo passes away, Daddy Lumba will be blamed for his death due to the statement made by Kwaku Bonsam", he disclosed.
Watch video below;
According to the outspoken Prophets, he is ready and ever willing to deliver Kwaku Bonsam from worshipping idols.
Lumba Junior also known as Anokye Supremo is currently in India undergoing surgery to remove a tumour in his head.