Menzgold and it's CEO, Nana Appiah Mensah have been trending for the wrong reasons as the company has been unable to refund investments of customers yet.
Whiles thousands of ordinary Ghanaians have come out to reveal they have thousands of their cedis invested with Menzgold.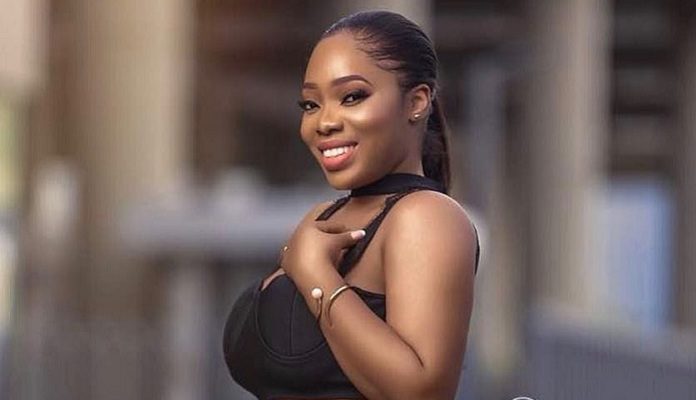 Ghanaian actress and Instagram queen, Moesha Boduong, has revealed that she also invested Menzgold.
Moesha Budoung disclosed this after a fan asked her if she is a victim of the Menzgold brouhaha.
She posted a meme photo of Menzgold building and 'money box' to throwback to the olden times where money was kept in boxes.
A curious fan with Instagram username @chrisnunies.official asked, "@moeshaboduong hope u not a victim dear?". Moesha Buduong shockingly replied, "moeshaboduong @chrisnunies.official I am oh".
See the screenshot below…
Moesha Buduong's name isn't on the alleged list of celebrities who invested with Menzgold and since it's coming from the 'horses' own mouth, there is nothing to doubt about her shocking revelation.
Meanwhile, the embattled CEO of Menzgold, Nana Appiah Mensah aka NAM1 has been charged with fraud over $23 million business deal with a Dubai company.