Abeiku Santana has once again spoken about the allegations leveled against him that he used his 4-year-old daughter for ritual sacrifice.
The veteran media personality has rained curses on all those accusing him of ritual murder and has called on the blood of his daughter to deal with all his accusers severely.
SEE ALSO: Abeiku Santana reacts to killing his daughter for rituals allegation
Abeiku Sanatan claims that he has been advised by people close to him including his wife to sue all those making the wild accusations but he won't. He will rather leave everything to God and his daughter to deal with them.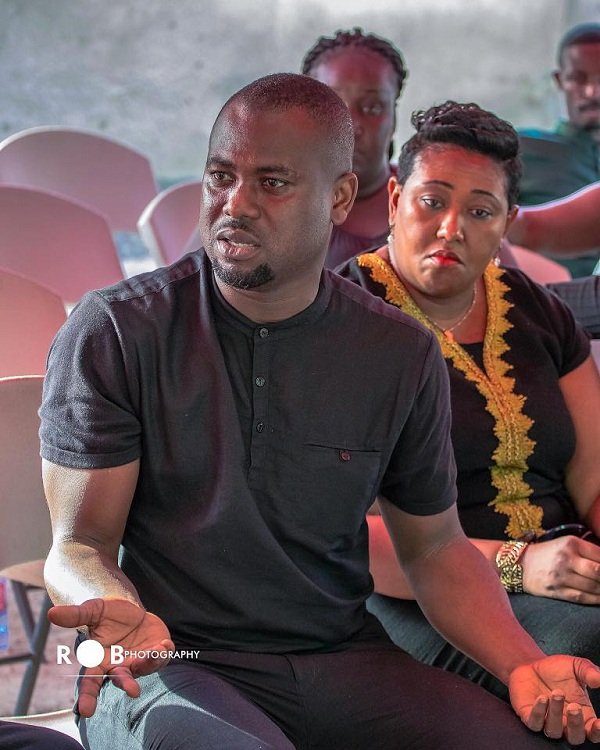 "I won't sue the people involved here. For me, the blood that was oozing from my daughter's nose when she was at Korle Bu will punish them for saying that. How I suffered before raising the money involved because I was then schooling and didn't have enough time to raise money and you come and say I killed my daughter? How insensitive can you be?", Abeiku Santana angrily said.
SEE ALSO: Afia Schwar told me Abeiku Santana killed his daughter for rituals~ Ex-love
According to Abeilu Santana, his daughter died of a hole in heart and even at the time, he suffered before raising the amount of six thousand five hundred euros for his daughter's surgery. But now he is being accused of killing her.
In 2018, Evangelist Adai boldly accused Abeiku Santana of using his daughter for rituals. A few days ago, Prince Williams, a former boyfriend of Adia Schwarzenegger revealed that Afia told him when they were dating that Abeiku Sanatan really killed his daughter for rituals.
SEE ALSO: Meet the 9 most popular alleged Sakawa (Scammers) men in Ghana