Meet Yakubu Shahada, the beautiful female Ghanaian military officer who is also a Bhim Nation fan going viral on social media [Photos]
Photos of a Ghanaian female military officer identified as Yakubu Shahada is fast going viral on social media in Ghana. Interestingly for a soldier, she is going viral for being exceptionally beautiful and amazingly gorgeous in her uniform.
Shahada, Ghpage.com has gathered is from the Bolgatanga, the Regional capital of the Upper East Region of Ghana.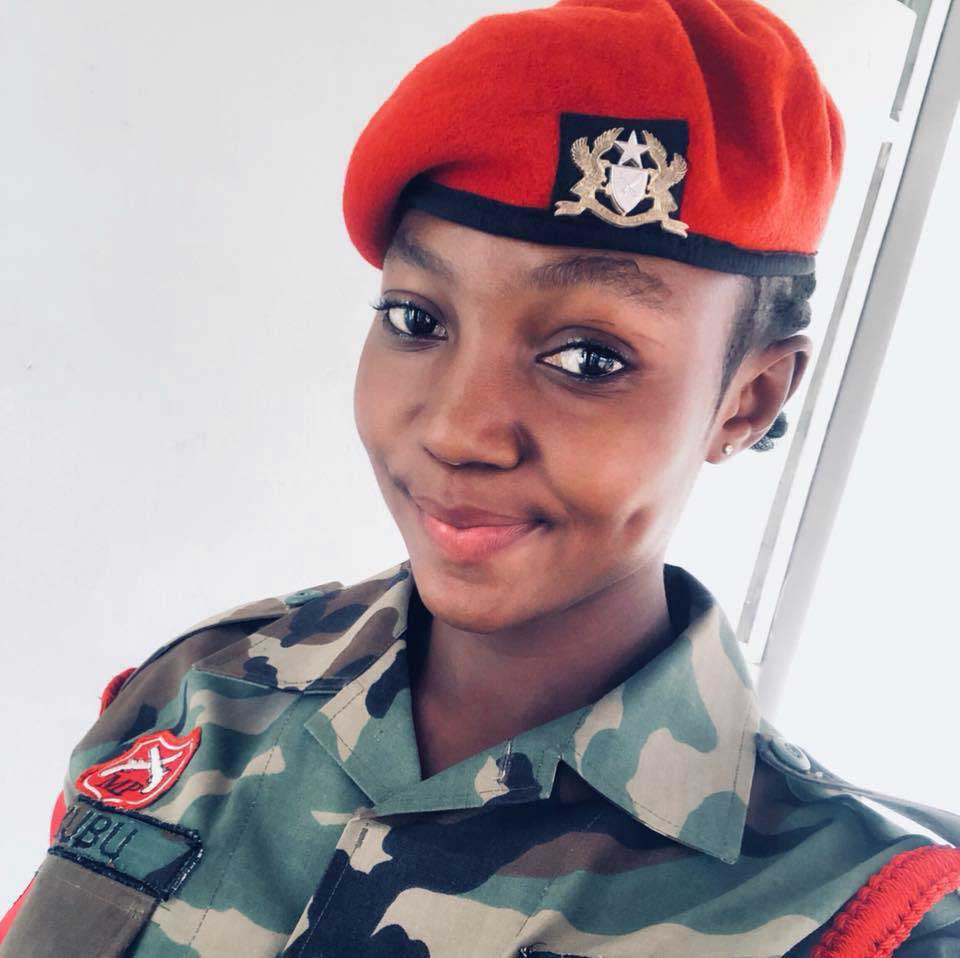 SEE ALSO: #Metoo: A case of Former KNUST VC's daughter, Lawyer Kuukuwa Andam raped in Washington DC, USA by a prominent Ghanaian picking up heat in Ghana
Despite how covered she is in her striking uniform, Shahada can still be regarded as one of the most beautiful and presentable women in the force.
Yakubu Shahada also happens to be a full Bhim Nation fan and even has Bhim Nation customized clothes she wears.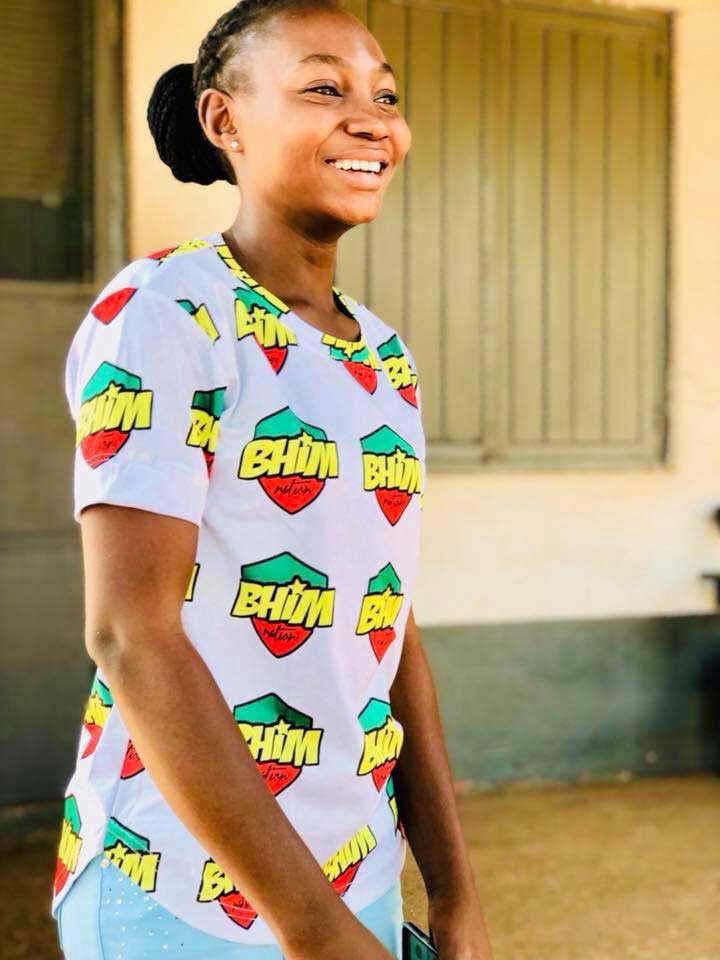 SEE ALSO: #Metoo: How I was raped by the Ghana Bar Association President, Anthony Forson Jnr in a hotel room-Kuukuwa Andam narrates
Well, for a change, social media is fantasizing about the beautiful photos Shahada and not these Slay Queens going nude on daily basis on social media for likes and comments.
See more photos of beautiful Yakabu Shahada below
SEE ALSO: #Metoo: How I was raped by Selasi Kofi Fumey (Fmr Acting Deputy Director of Legal Aid Ghana)-Kuukuwa Andam narrates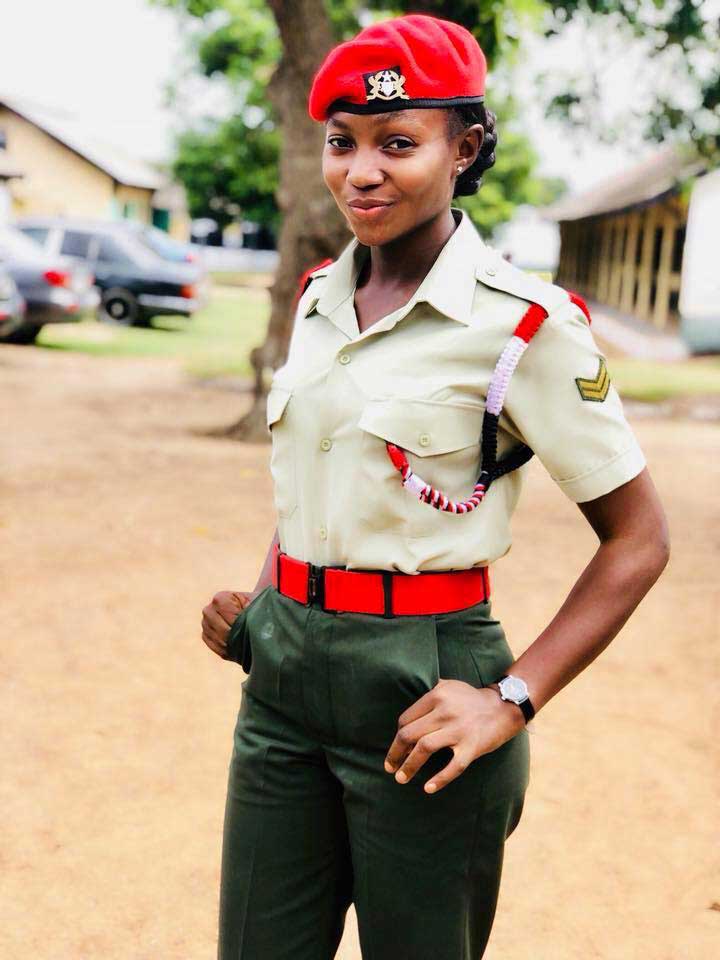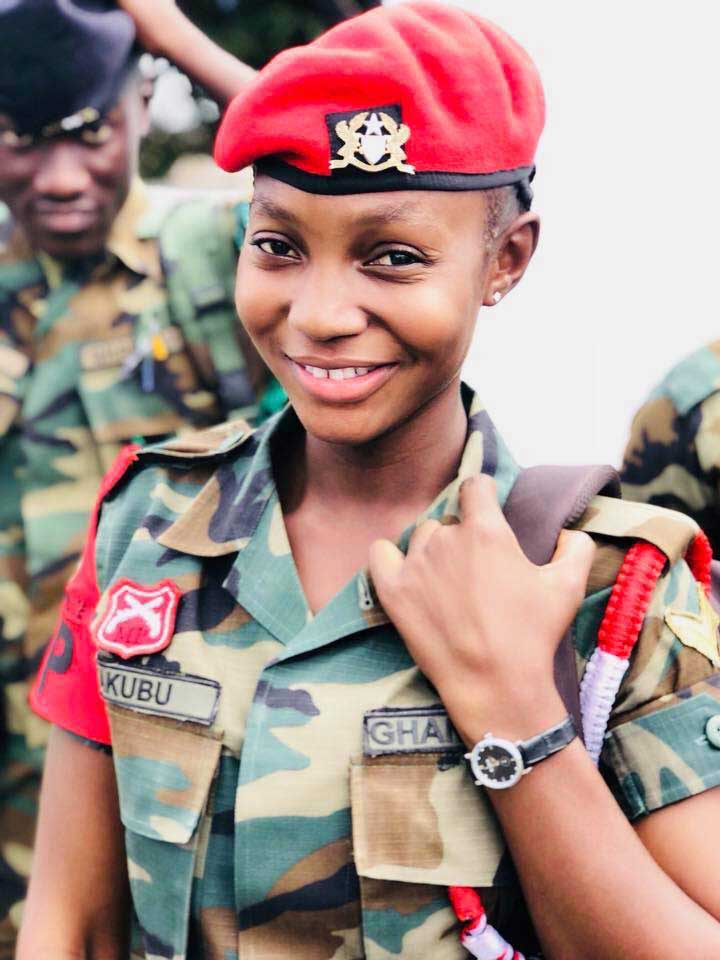 SEE ALSO: #Metoo: How I was raped by the Ghana Bar Association President, Anthony Forson Jnr in a hotel room-Kuukuwa Andam narrates