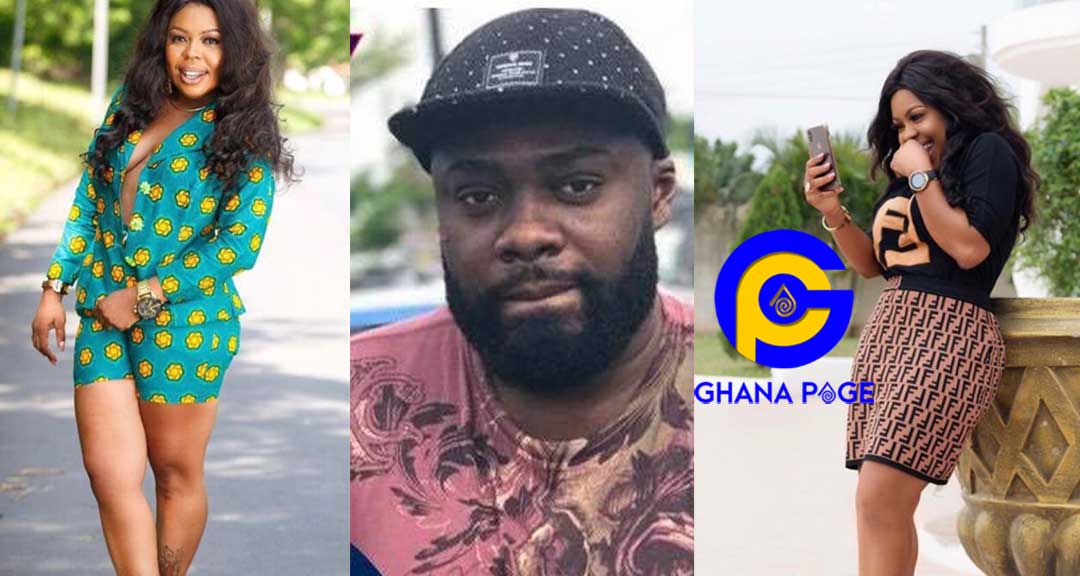 Self-acclaimed Queen of comedy, Afia Schwarzenegger has been trending since yesterday in headlines as his Ex-boyfriend, Prince Williams turns Anas in her life and heavily exposed her.
Prince Williams who somewhere at the end of last year, broke up with Afia has made some shocking and damn revelations about the media personality on what she said about people to him when they were together.
Read Also: Hilarious scene when Owusu Bempah's gateman fled in only a towel around his waist
Speaking in an interview yesterday on Accra-based Asempa FM, Prince disclosed many secret conversations that transpired between him and his then love partner Afia Schwarzenegger, the story has since then making trends and still continues today.
Read Also: Afia Schwarzenegger turns heat on Kwame Sefa Kayi and Stonebwoy
Now, according to the thick-tall-giant ex-lover, Afia Schwarzenegger started to foreskinned him after their first encounter at an event where she forced herself to get his contact.
He continued to explain that the popular pepper-mouth celebrity proceeded to develop the habit of calling him each day without rest and later sent him her nude photos through their first text message which he found very shocking at that time.
However, Prince statement in the interview somehow contradicts what Afia had previously aired out to the public which she stated that her formal mother-in-law forced her timid son on her and now we don't know who is really telling us the truth.
Read Also: Release my 'Atopa' video with Adebayor for $100,000 – Yvonne Okoro dares Ghanaians
Watch the video below…
You can fully watch the interview or skip to 3mins on the elapse time to watch this part of the interview.
In the same interview, Prince Williams shockingly revealed that Afia Schwar told him Despite Group CEO, Mr. Osei Kwame Despite had wanted to use her for rituals as she claims was revealed to her by one of her spiritual fathers.
Read Here: Afia Schwar told me Despite wanted to use her for money rituals- Ex-Lover
Source ghpage.com