Sofo Maame Donkor has attacked gospel musician Brother Sammy for tarnishing the reputation of gospel musician turned prophetess, Cecilia Marfo.
Sofo Maame Pep Donkor accused Bro Sammy of abusing drugs such as Tramadol and caused him to go mad.
The self-acclaimed woman of God took to social media to rain insults on Bro Sammy for accusing Cecilia Marfo of adultery and not being a servant of God.
Sofo Maame Pep Donkor also accused the musician of using love magic charm (for girls) on women.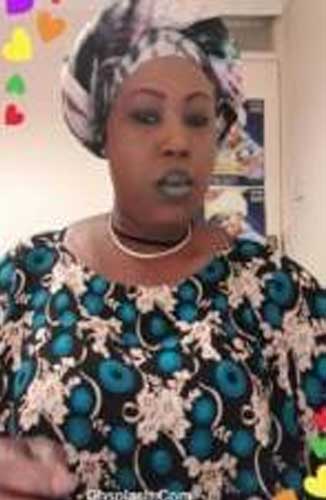 Watch video below;
She also made a serious allegation by accusing Bro Sammy of murdering his own mother for rituals.
She also stated that she will always defend 'Efunuba' hitmaker until it is revealed to her by God that Cecilia Marfo is not a servant of God.
Sofo Maame Donkor also cautioned Bro Sammy to be mindful of his words against Cecilia Marfo else he will go through misery and tribulations.
She further urged Cecilia Marfo to stay steadfast in the Lord and continue her good work.
This attack by Sofo Maame Pep Donkor comes after some gospel musicians accused Cecilia Marfo of being a false prophetess and also an adulterous woman.