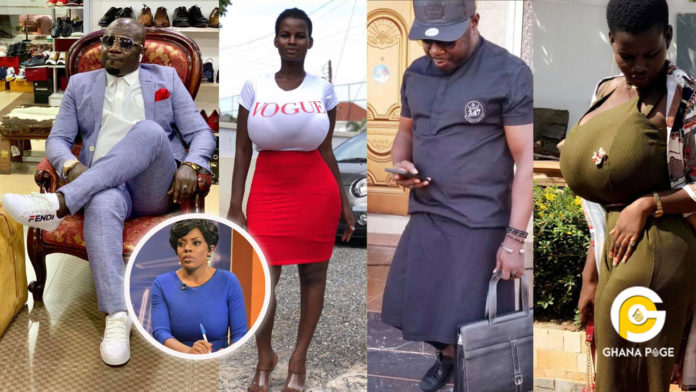 For a while now, social media has been rife with the rumors that Pamela Odame Watara, the Ghanaian based Kenyan socialite is in a relationship with Richard Brown aka Osibo, the baby daddy of ace journalist, Nana Aba Anamoah.
According to the reports, Pamela has been warming the bed of Osibo Brown secretly for months now. Although Richard Brown has remained silent on the rumors, Pamela has finally broken her silence.
SEE ALSO: Xandy Kamel donates to the poor & needy on the street
In an interview with Fiifi Prat on Rainbow Radio, Pamela Odame denied the rumors of an affair with Osibo Brown. However, Pamela admitted she is dating but she refused to disclose who she is dating during the interview with Fiifi Prat.
Watch the full interview below (scroll to the 13th minute to watch where she reacted to this rumor)
For years, nobody knew who the baby daddy of Nana Aba Anamoah was until Osibo Brown showed up. Osibo made an attempt to fix himself into the life of his son with Nana Aba after 16 years of absence.
SEE ALSO: Police Officer Shoots Girlfriend DEAD After She Refused To Marry Him Despite Financing Her Education
Not only did Nana Aba resist, many social media users in Ghana ganged up against him. In his defense, Osibo claimed he did not abandon his son. Instead, It was Nana Aba who denied him access to his son.