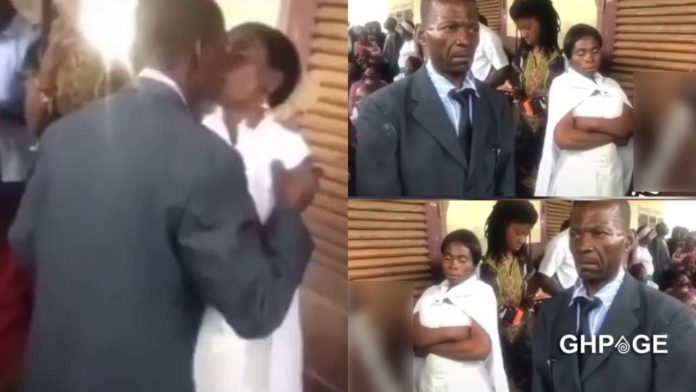 Wedding days are meant to be a special day in the life of the would-be couple but in this case of this couple, it was different as they all looked very sad and angry on their wedding day.
In the video sighted on social media, the groom could be seen dressed in his suit with the bride also dressed in a wedding gown.
Looking rather too unhappy on their wedding day, the groom had to gesticulate to the bride to move towards him when it was time to kiss.
The unconcerned bride used to move leaving the man with no choice than to move towards her and pull her. And it was as if she was being forced to kiss him.
Watch the video below:
Could it be that the lady was forced to accept the man or she just got angry on the day of the wedding and decided to make the whole world to see?