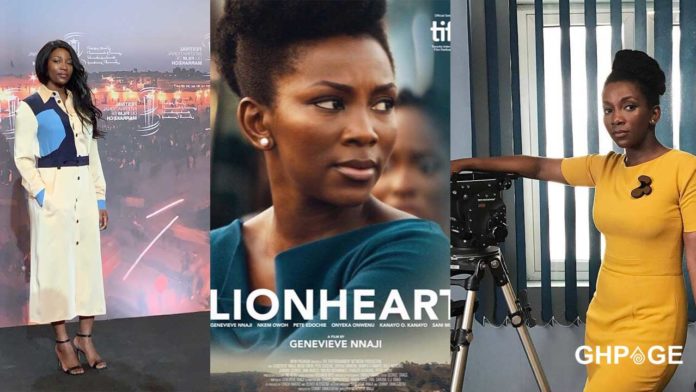 Award-winning Nigerian actress Genevieve Nnaji has reacted to the decision by the board of the Oscar's after they disqualified her movie "Lionheart'.
On Monday, November 4, 2019, Nollywood actress, Genevieve Nnaji's directorial debut movie, Lionheart, was disqualified from the Oscars race for being in English.
Lionheart had been sent for Oscars consideration under the International Feature Film category.
However, it seems the move did not make the cut and was dropped even before voters in the Best International Feature Film category even got a chance to see it.
According to The Wrap, the Academy revealed that Lionheart did not meet the necessary language requirement because it was mostly in English.
Lionheart is a Nigerian movie mainly done in English and Igbo language. It however appears that is not enough because the Academy requires a film to have "a predominantly non-English dialogue track" to be included in the Best International Feature Film category.
The disqualification of Lionheart from the Oscars race makes the movies competing in the category to be numbered 92 and also drops the number of female directors to 28.
In different posts shared on her Twitter page, Genevieve reacted to the disqualification.
According to her, Lionheart is very much a Nigerian movie even though it was predominantly done in English.
She added that English is the lingua in Nigeria as it brings together people in a country of over 500 languages.
See her tweets below: