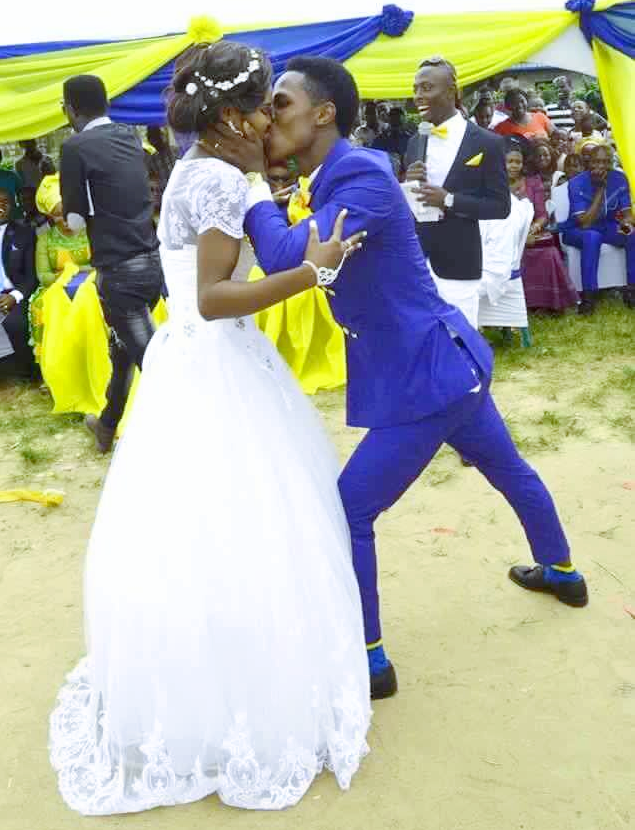 ALSO READ: 'Don't Joke With Eagle Prophet's Prophecy Because…' – Kwaku Manu 'Advises' Kuami Eugene
The 'you may kiss the bride' aspect of a wedding is one of the most iconic and memorable moments. Some couples merely make contact with their lips and reserve the rest for the 'main show'.
But this picture of a newlywed couple kissing like tomorrow never comes is the 'craziest' we have ever seen.
While we do not know the motivation behind the groom's overzealous kiss, some people suggest he was swallowing all the money he has spent on the woman through the kiss.