This young black guy remains anonymous as he says that the reason he dates white girls who he eventually breaks their hearts is to revenge for slavery which happened a very long time ago.
How do you even sleep at night knowing that the lady you're with will eventually become an ex days after you've slept with her all in the name of revenging for slave trade.
In his post;
"I date white girls and break their hearts as revenge for slavery."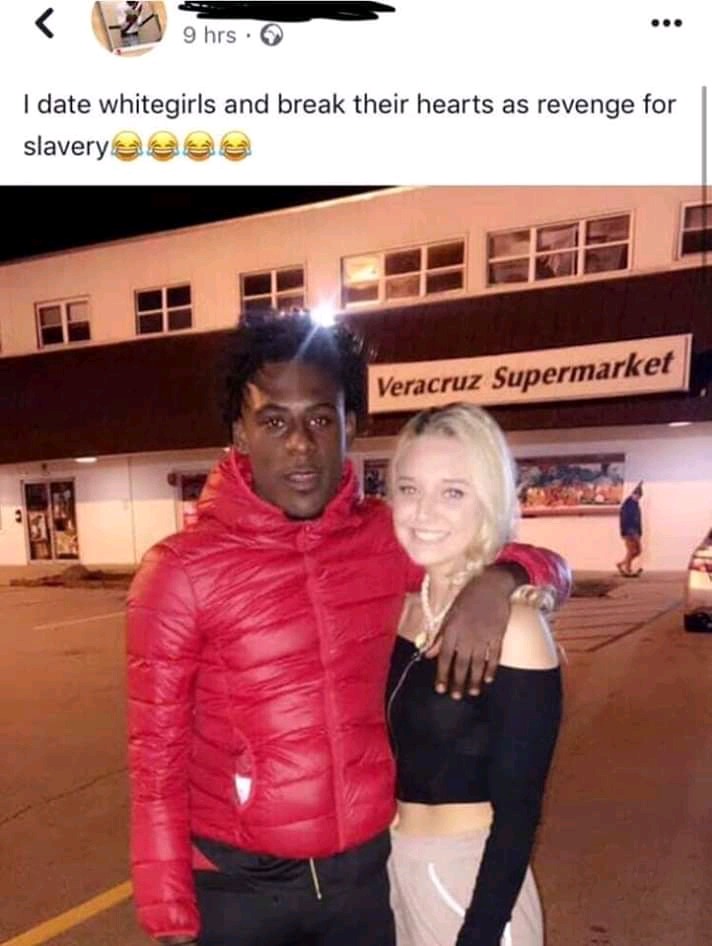 Well here's how people reacted to his post which he shared on Facebook.