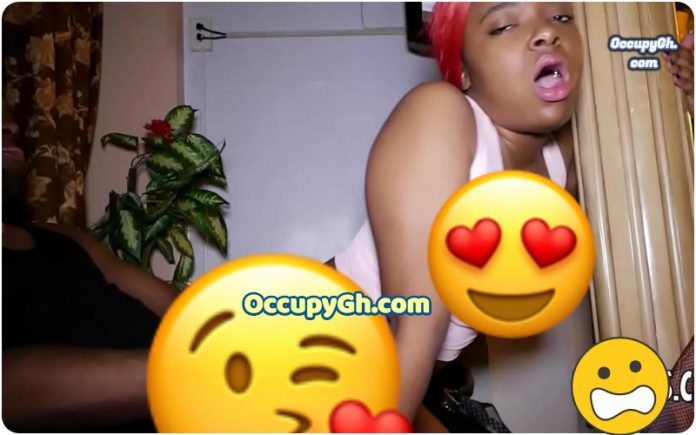 Avideo of a self-acclaim queen named Natasha taking a 'long one' has just surfaced the internet as it goes viral.
The video sighted by TheNewsGh.Com shows shameless Natasha rocking a big smile as they record their activity.
Details gathered by TheNewsGh revealed that the young man in the video with Natasha happens to be his old-time boyfriend and they've been together for the past 7 years.
The video surfacing on social media was apparently a mutual understanding by both parties for reasons best known to them.
For obvious reasons, TheNewsGh.Com content policy does not allow us to publish the content of the video here.
Nevertheless, a screenshot from the video can be seen below: