Author Vla Afshar has shared his opinion on the subject of parents providing for their children more than they ever had when they were young.
According to the digital marketer, it is not a wise decision to decide to supply your kids with all the goodies there is available because you want them to think you love them.
Vala Afshar opined that it is rather a better decision to teach your kids what you didn't know when you were young because in so doing you grow their intellectual capabilities and awareness of reality.
"Stop buying your kids what you never had and start teaching them what you never knew,' he wrote in a tweet.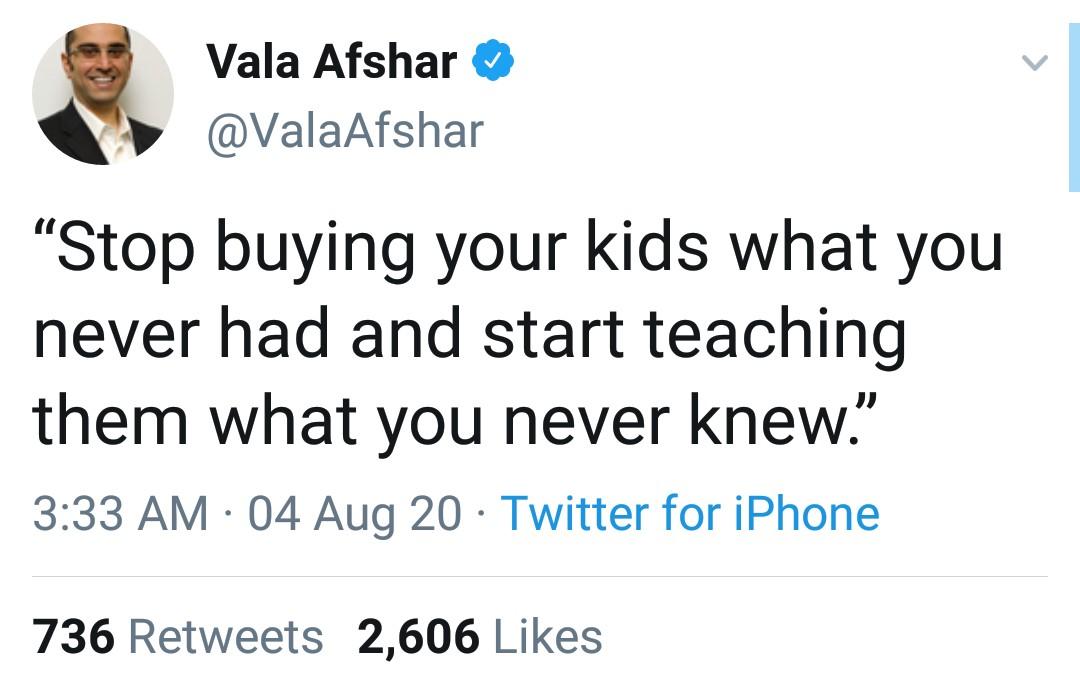 Vala Afshar's opinion is that buying the world for your kids in order to impress them because you never had that when you were young is disastrous; teaching them is the best.