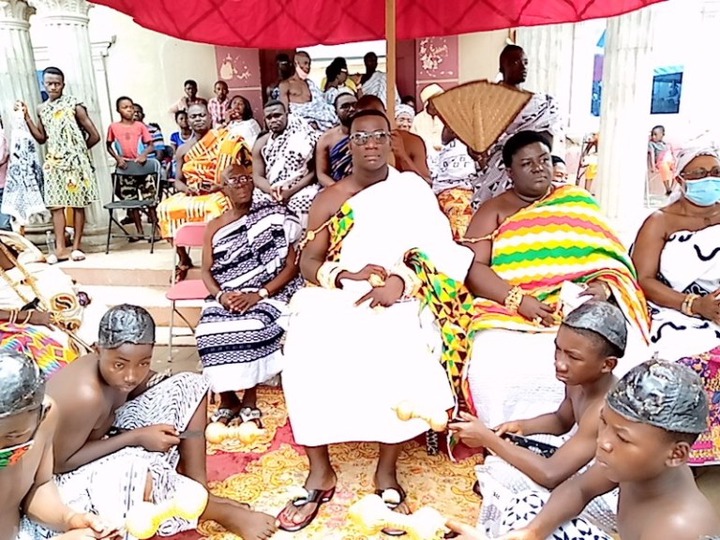 The Chief of Adanwomase in the Kwabere East Municipal of the Ashanti Region has outlined his plans to establish a nursing training for his people.
In his speech at agathering, Nana Kwadjo Ntiamoah Paninin said the institution will help to fast accelerate the growth of Aanwomase community.
Nana Kwadjo Ntiamoah Paninin- Adanwomase Chief
"I'm going to build a nursing training school for Adanwomasi community in the years ahead and this I believe help to fast develop this community", the chief stated.
At the 1st anniversary service in honour of Nana Kwadjo Ntiamoah Paninin (Chief of Adanwomase ) that was organized last Saturday by Adanwomasi Local Council of Churches on the theme: "let us give thanks to the lord", the Adanwomase chief said the development of the community has been his major priority ever since he climbed the throne.
Therefore he has reserved a vast land to be used for developmental projects like tertiary institutions industries and other infrastructures.
He has however appealed to government of Ghana, private entities and the people of Adanwomase to assist in the development of the community.
Source: Newstimegh.com