Ladies nowadays are not feeling shy to express their love for someone provided that they love him.
In the past, you hardly see a lady that will publicly tell a tell someone that she loves him no matter how strong her love is. It is considered as taboo for a lady to do that in those days.
But it seems like the trend has begun to change, in recent years, ladies have started showing their appreciation towards men openly without any shy. This development may not be unrelated to the advancement of civilization that reaches our African society.
Even yesterday, a lady came out publicly to announce her love for a guy on facebook. The lady identified as Eden Bella is a member in a relationship group named NCFFA New Cuties on facebook.
She has long been an admirer of another member of the group but it is only yesterday she gathered the confidence to say what is in her mind. According to her, she has been madly in love with the guy for long time and she wants someone to help her convey the message to him.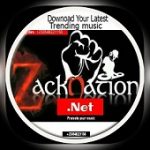 What do you think about this? Is it right for a lady to express her feelings for a guy publicly? Share your view in the comment section below.