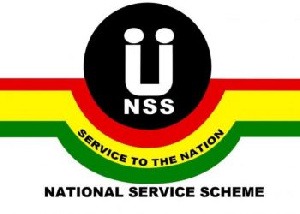 Trained Teachers NSP's September Allowance – Online Demonstration
Monday 19th October, all Trained Teachers NSP's are encourage to visit the Ghana National Service Scheme official Facebook page to ask one question " when will Trained Teachers NSP's who's monthly evaluation status is Processing September allowance going to be paid?"
As at today,there is no official communication from the Scheme as to why September allowance is not paid. We are depending on bloggers info and speculations on why we are not Paid. One will say , I heard the delay is because of ongoing registration and verification of new NSP's without any official source.
If it were to be NSS cloth deduction we would have received the alert by now via SMS. But as to why September allowance have not been paid, there is no official communique.
Trained Teachers NSP's are not part of the ongoing registration and verification so why should it affect Us.
When we started Service in January, January allowance were paid though some NQT personnels were not done with the biometric registration and verification.
Again, search Ghana National Service Scheme on Facebook or Twitter ask them When, even if 2000 of us, out of the 16,542 Trained Teachers NSP's inbox them with our questions and concerns. Our Issue will be address within the Week. #TOGETHER LET DO IT.
CONCERNED AND BLEEDING Trained Teacher NSP.