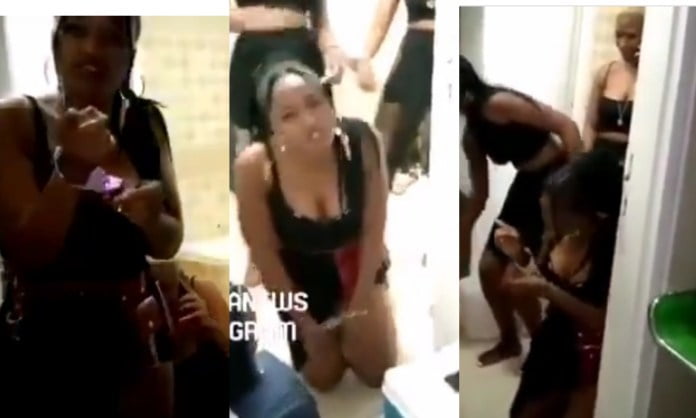 Slay Queens handcuffed to Hotel Room after sponsor abandoned them without paying bills [Video]
Two beautiful Slay Queens have been humiliated to the hardest core after their sugar daddy abandoned them in a hotel with no money.
In a video circulating on social media, the ladies were handcuffed after the manager of the hotel called for their arrest for not being able to pay for the rooms they were sleeping in.
According to reports, the slayqueens had come to the hotel with a sponsor to have a good time.
They had some drinks and ate some food but after "chopping" them he tricked them and left them alone in the hotel room. Watch the funny but sad video below;